Tag: ufo hunter tool
by admin on May.17, 2010, under Xfacts Archive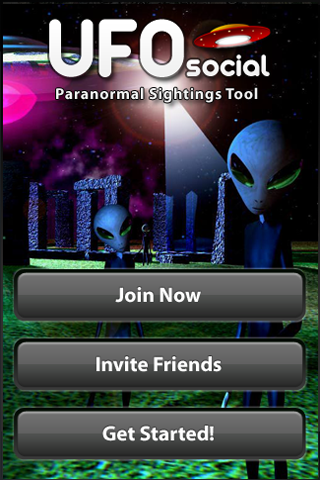 Paranormal Sightings Tool 2.0
We just released the 2.0 version of our app which has some exciting new social and map based features. Our new 2.0 version available on iTunes has the following updates:
The Member Map
Here you can see events and where other members on the map are located. When someone is online, they have a "green" badge alerting you they are currently also using the social app. Click on member icons to see their profile and send them messages. Click on the event icons to see user uploaded photos and information about that location.
Tag Locations
We will customize your "reporting" options to your specific needs. You can allow members to report any number of items and easily tag locations. An easy to use search tool allows users to narrow their search and find specific locations.
Messaging & Friends List
Users can keep track of their friends and share messages within an easy to use interface. They can scroll through their list of friends and send them messages that they receive instantly on their iPhone. Our easy to use interface alerts you with a "red" badge over the friends tab when you have new messages waiting. You can switch between your friends list and messages with a tap of the screen.
PUSH Notifications
Every location tagged by a user is sent out to other people near them as a PUSH notification. This feature will alert the user to open your app and see the new event or location that has been tagged.
Even if their phone is in silent mode, the PUSH alert will wake up their phone and alert them to the message. Members can set the radius at which they want to receive alerts from activity around them.
Comments Off
:iphone ufo, nibiru, paranormal iphone, paranormal sightings tool, planet x, ufo hunter tool, xfacts
more...